H2k's secret & a message from our founder...
"Having many spent years trying to find vegan skin care that worked
with my hyper sensitivity and inflamed skin, I decided to create my own.
Working tirelessly through my early 20's, testing and formulating, I finally
found the secret that worked: Kalahari melon seed oil. This special hydrating oil reduces inflammation in the skin and can even help those with eczema and psoriasis. I developed our first collection of sensitive skin care in the early part of Year 2000. This was really exciting, but it was only when someone rang to say my products had helped their eczema, that I actually felt a sense of achievement.  As the brand has grown, so has my vision for helping others.  Feeling burnt out, stressed or just tired with every-day life, is extremely difficult to deal with and it's only when we have a bit of me-time, do we realise, we need to look after ourselves.  It is this vision, that has inspired me to create sleep, mood-enhancing & well-being products, all of which have a sense of purpose - to care for you.  With free trade and natural ingredients, it felt like it was just what the doctor ordered and once I started, I just couldn't stop.  I'm already formulating new products for next year and the whole process makes me feel relaxed, helps me sleep and gives me good karma".
Hazel x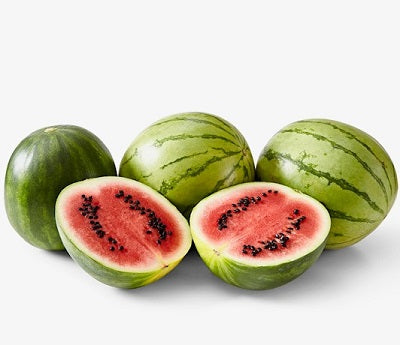 Our Key Ingredient
Calm skin promotes relaxation and can aid sleep
We hand-picked Kalahari melon seed oil for its wonderful benefits for even the most sensitive of skin. It is a nourishing oil that is comprised of two essential components that help repair the skin barrier: vitamin e and linoleic acid. This dynamic duo work hard to simultaneously repair and protect your skin barrier on a cellular level.
Kalahari melon oil is also naturally rich in antioxidants and fatty acids, which are amazing for helping the skin appear firmer, and reduce the signs for premature aging.
Meet some of our team
Hazel - Founder & MD

Hazel is our lovely MD and Founder. Mostly spends her day formulating new scents and/or chatting with customers.

Kerry - Flagship Store Manager

Our wonderful Harrogate store is run by shop manager Kerry, who helps with everything from shop management and visual merchandising to product development.

Click here for a shop tour

Behind the scenes

We have a wealth of experience with our wonderful customer service and production team, so whilst you may not directly speak with them, Steve, Kenny, Jim, Theresa and Kelly work tirelessly to bring you the best products in an agreed time-frame

Production & Warehousing

Well respected by all that know them Tom and Edith are instrumental in managing stock, ingredients and orders. Their friendly personalities and willingness to get things right are key to the business.

Oscar - Staff Motivator

Oscar is our staff motivator and we could not do without him! Between chasing squirrels and munching treats, Oscar's day is jam-packed with important responsibilities.

Our Farmers

Although not a part of our every day team, our farmers are at the heart of H2k.
Charities
Harrogate Hospital

H2k Botanicals is proud to support Harrogate Hospital in our home town. Helping other's is in our opinion, the kindest and most natural act of human nature. We are incredibly fond of the fabulous palliative care team at the hospital.

Learn more

Woodland Trust

Woodland Trust is the UK's largest woodland conservation charity. Because we care so deeply about the planet and are always taking inspiration from nature, the Woodland Trust is a partnership we are incredibly proud of.

Learn more

Yorkshire Children's Charity

Yorkshire Children's Charity is dedicated to helping children who are disadvantaged through disabilities, ill health or financial circumstances. We are proud to support such a special charity doing such amazing work.

Learn more